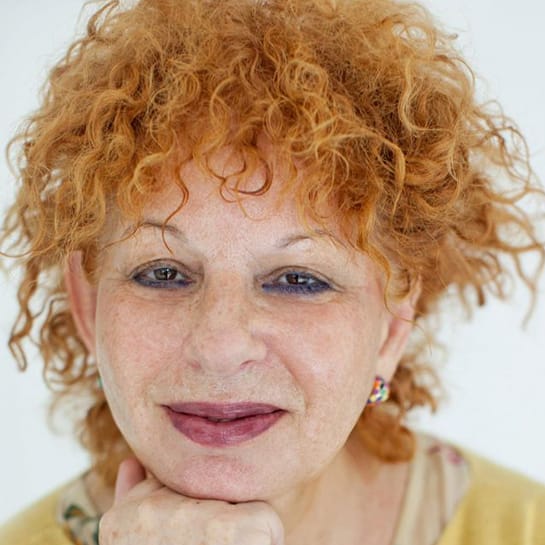 Literary Agent & VP Filmed Entertainment
RETURNING TO HER ROOTS AS AN AGENT
Erica Spellman Silverman's current clients include Jennifer L. Scott, New York Times and USA Today, Bestselling authors Jessica Sorensen and USA Today bestselling author Rebecca Donovan.
Erica started her career as a literary agent at ICM and then moved to the William Morris Agency, as a senior vice president, where she represented writers, screenwriters, directors and actors.  She helped clients transition from journalism to  publishing to film, first as screenwriters. In the case of Cameron Crowe, he went from Rolling Stone writer to screenwriter to director and with  Scott Spencer and Robin Cook from publishing to screenwriter, and Amos Poe, to directing.  She represented writers who were on the cutting edge of the zeitgeist in both fiction and nonfiction.  She represented work that resonated throughout our culture like Hunter S. Thompson's Fear and Loathing in Las Vegas, Cameron Crowe's Fast Times at Ridgemont High, and Robin Cook's groundbreaking medical thrillers, including Coma.
Erica took her entrepreneurial spirit and can-do attitude to United Artists in New York.  In 2009. Erica returned to literary agency representation, joining Trident and her former colleague, Robert Gottlieb,
"I have worked in many aspects of  entertainment and  after all is said and done I love great storytelling, and the talented writers who create the books," says Erica. I like being involved at the beginning of the process with the book, or even the idea and helping the writer to bring the work to fruition. "  With literary representation, I get to use all of my skills—talent-spotting, working with great stories and writers, and using my negotiation skills."
And Trident is also able to take advantage of Erica's experience and networks in film and entertainment. Erica has made sales of books to film for Trident's clients. Erica's film and television deals for Trident's clients' books include Andrew Nagorski's bestselling novel Hitlerland, which has been optioned to Fremantle with Marshall Hershkovits writing/producing; Catherine Coulter's bestselling FBI series, recently optioned to Larry Jasobson; and Sherrilyn Kenyon's bestselling series The Chronicles of Nick and The Dark Hunter which optioned to Ileen Maisel at Amber Entertainment.  She is also selling film rights to Andrew Mayne's Angel Killer, Jessica Sorensen's series (Grand Central Publishing 2013),  and Rebecca Donovan's The Breathing Series (Amazon Publishing 2013),
Erica believes that the changing marketplace for books plays into all of her strengths. "I like the challenge of a changing environment. I am able to combine my insights and energy to make things happen." Erica has been able to take e-book authors into traditional publishing and other markets while continuing their e-book brand. And she has taken traditional print publishing authors into the wide-open e-book world. "At Trident, I believe that I am at the right place at the right time for me and for the talented writers of great stories that I am so excited to work with," says Erica with great enthusiasm.