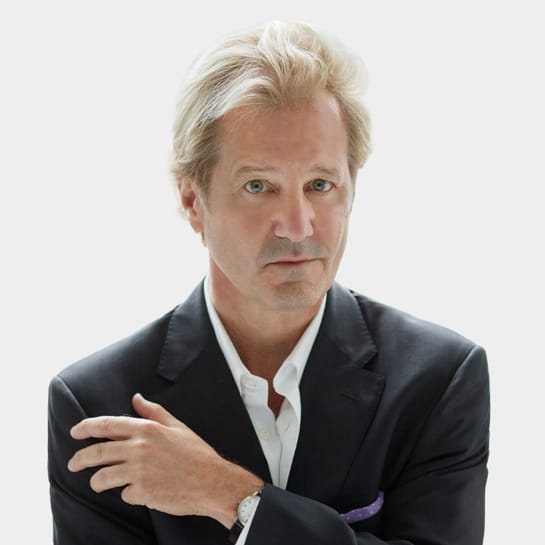 EDITOR'S EDITOR BECOMES AUTHOR-CENTERED ENTREPRENEURIAL AGENT
After a twenty-year career in senior-level editorial jobs (Atheneum, Addison-Wesley, Viking Penguin, and Basic Books) and as a publisher (Smithsonian/Harper Collins), Don Fehr joined the Trident literary agency in 2010. "My reputation is that of an editor's editor, intensely loyal, author-centered, and entrepreneurial in the publishing and marketing of my writers," says Don. "While traditional publishers will always have an important role in the marketplace, exciting developments are occurring, and dynamic multi-platforms are evolving. I wanted to be an integral part of that action for my authors, and Trident was clearly the literary agency to go to make a significant impact."
Don's experience in working with authors in many genres and subject areas, ranging from bestsellers to award winners, has given him a sense of what works in the marketplace.
Don has published over a dozen New York Times bestsellers, and his authors and books have won numerous awards, including the Pulitzer Prize, the National Book Award, the National Book Critics Circle Award, the P.E.N. Faulkner Award, and the Los Angeles Times Book Award. Prominent authors he has worked with over the years have included political and legal commentators Alan Dershowitz and Linda Greenhouse, medical writers Dr. Sherwin B. Nuland and Dr. Pauline Chen, psychiatrist Peter D. Kramer, historians Niall Ferguson, Christopher Andrew, W. Bruce Lincoln, Walter McDougall, Thomas Fleming, David Reynolds, William Chafe, Omer Bartov, and Richard Evans, novelists Charles Johnson and Ishmael Reed, science writers Carl Zimmer and Franz De Waal, theologian Harvey Cox, actors Simon Callow and Klaus Kinski, pianist Andras Schiff, and other authors, including Christopher Hitchens, Paul Berman, Thomas Sowell, Bruce Chatwin, Kevin Philips, John Yoo, Grover Norquist, Fred Waitzkin, and Brent Edwards.
"Now I am using my experience and insights as a book agent to help my authors navigate the internal and changing dynamics of the publishing processes to maximize the upside while still protecting their long-term interests," says Don. "I roam widely in terms of subject areas and categories that interest me, but what always catches my attention first is the author's voice. Just about everything flows from that. I must be pulled in by the author's voice before I get interested in the story or subject."
Don is aggressive in looking to build a list of authors with "strong voices" across a wide variety of areas: literary and commercial fiction, narrative nonfiction, memoirs, travel, science, and health. Reading alongside his thirteen-year-old daughter, Don has now developed an interest in young adult fiction. "You're never too old to be young again," says Don.