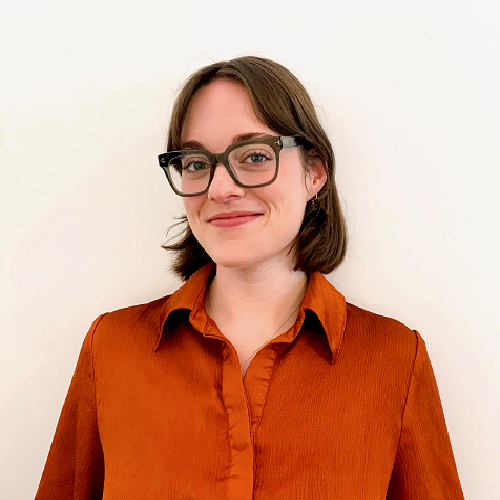 Audrey Crooks
Associate Literary Agent
Audrey Crooks is an Associate Agent at Trident Media Group. She joined the agency in 2020 as an assistant to Don Fehr and Ellen Levine. Previously, Audrey was an intern at the Frances Goldin Literary Agency, a bookseller, and from 2017-2018 she lived in Jordan, working for a nonprofit serving Gazan women refugees. Audrey's academic background is in poetry and Middle Eastern Studies.
Audrey is open to submissions and excited to collaborate with authors as an Associate Agent. She is seeking literary fiction, grounded speculative fiction, story collections, international works, and upmarket and genre fiction with a literary bent. She is drawn to smart, voice-driven stories with a sense of humor and style. She welcomes the surreal and is excited by fiction that explores gender, language, identity, built and natural environments, and/or systems of power in creative and compelling ways. Audrey is not the right agent for children's or young adult books.
For nonfiction submissions, Audrey is looking for select memoir, narrative nonfiction, cultural criticism, and human-centered journalistic deep-dives, with particular interests in food and dining, fashion, nightlife, dance, the cultures of the contemporary Middle East, and the American South.